About me
Every house has a character. Unearthing its underlying value as a home and matching it to suitable prospective residents has been my passion for many years.
Passion aside, I am certified in CES and am well versed with current technology to market your property or boost your chances of finding your dream home.
Be it a Private Development or a HDB unit, I confidently represent you, the client, by giving every transaction and negotiation my 110% effort.
As your property `middleman?, I believe in the spirit of excellence - efficiency in meeting needs and requests; being personable and approachable; giving dedication to my job where I constantly upgrade my skills, adapt to changes and strive to learn new things.
So for the best service possible for all your real estate matters, call me today!
Christine
2013 - ERA Top 200 Achievers
2012 - ERA Top 300 Achievers
2012 - ERA Elite Award Winner
2012 - ERA MDC Outstanding Achievement
Promotions:
2013 - ERA Team Director; ERA Asst Division Director
2012 - ERA Senior Marketing Director
2011 - ERA Marketing Director
2011 - ERA Senior Marketing Manager
2010 - ERA Marketing Manager
2009 - ERA Assistant Marketing Manager
Qualifications:
Cert-In-CES
Bachelor of Arts in Communications & Media Management
Diploma in Education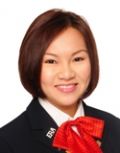 Posted on 21 January, 2020
by MS Low Li Theng Christine


+65 - 9877XXXX

+65 - 98776150
Freehold interterrace Jalan Gembira
Property Type: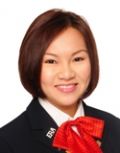 Posted on 19 January, 2020
by MS Low Li Theng Christine


+65 - 9877XXXX

+65 - 98776150
SGD 1,850,000 (Negotiable)
SGD 1,390,000 ($1,195 psf) (View to offer)
Renovated 2BR LOFT v.HIgh flr No west sun
SGD 2,350,000 ($1,615 psf) (Guide Price)
Built Year: 2011
Furnished: No
SGD 8,080,000 ($1,639 psf) (Negotiable)